ECO-CARDS, HAI TUTTE LE CARTE IN REGOLA?
A game to learn how to recycle your waste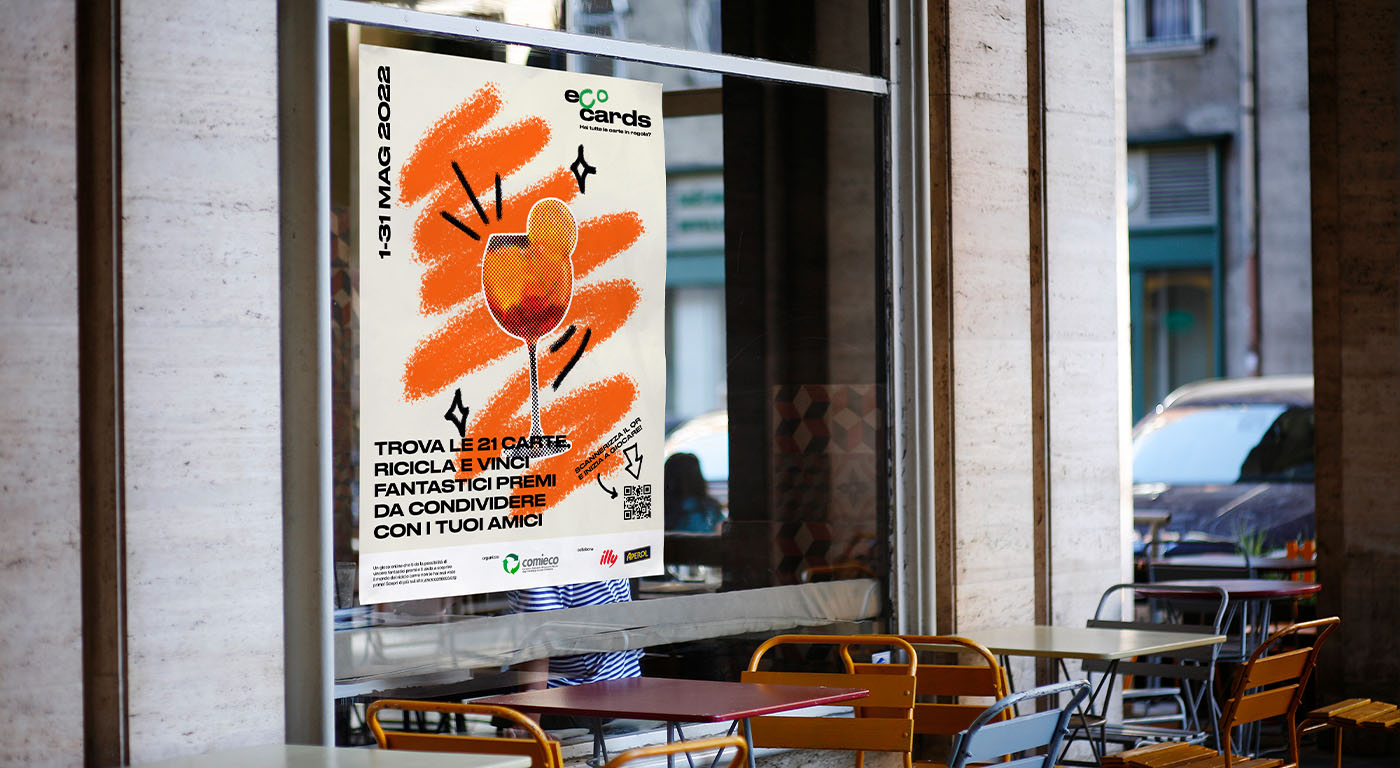 ROLE
Concept, research, web and mobile application UI, group coordination, keynote presentation structure and storytelling.
YEAR
2021
CLIENT
Comieco
TOOLS
Figma, Adobe Illustrator, Adobe Photoshop, Adobe Premiere
TEAM
Celeste Casolino, Francesca Girola
Organization of an event to increase Comieco's visibility and talk to citizens about recycling of paper and cardboard.
The event has been declined in a digital game "eCocards: hai tutte le carte in regola?" which consists in collecting digital cards themed paper and cardboard. The event revolves around the idea of "Play (apart) together", to create a dynamic of "learning and raising awareness by playing". Participants are invited to play in teams with the chance to win some prizes offered by the partnership with Aperol and Illycaffè. It's possible to collect the cards by scanning the QR code present on the napkins delivered every time a spritz or a coffee is ordered in any of the bars joining the initiative. You can check the score achieved by your team on the company website.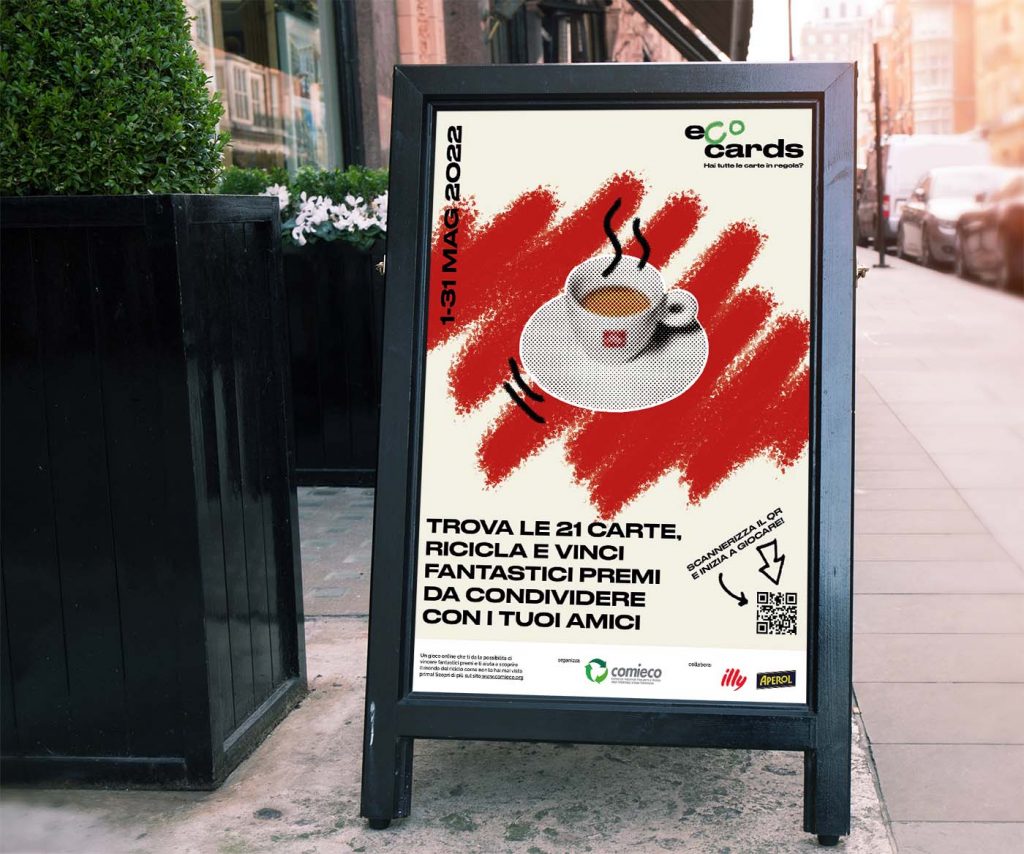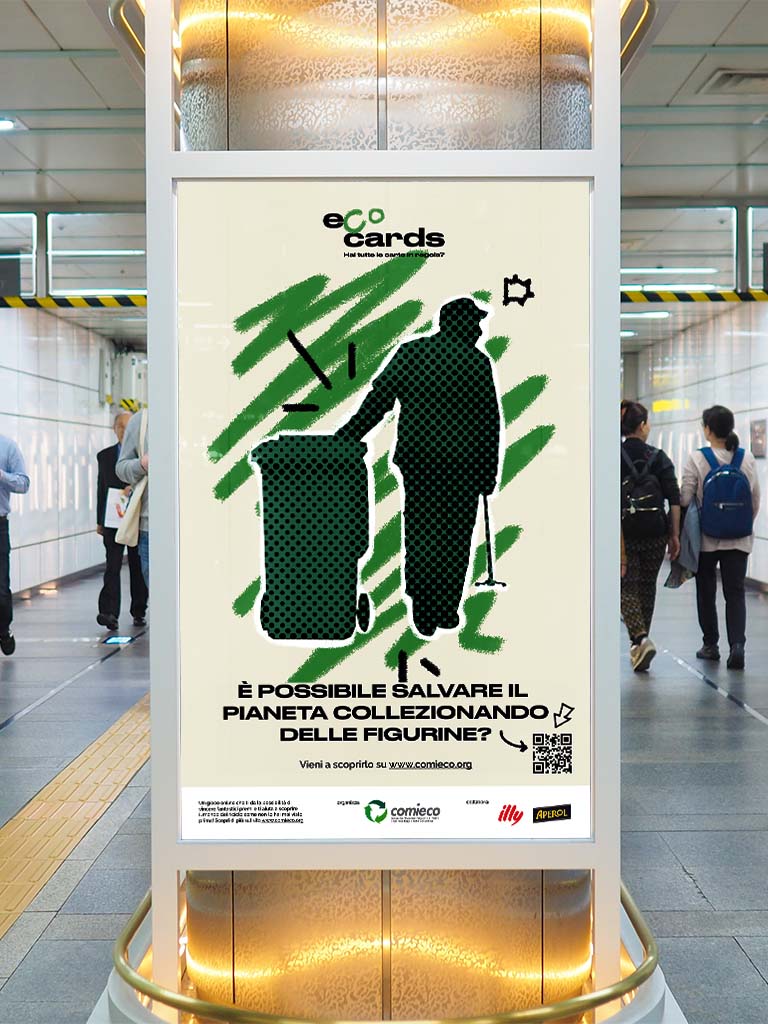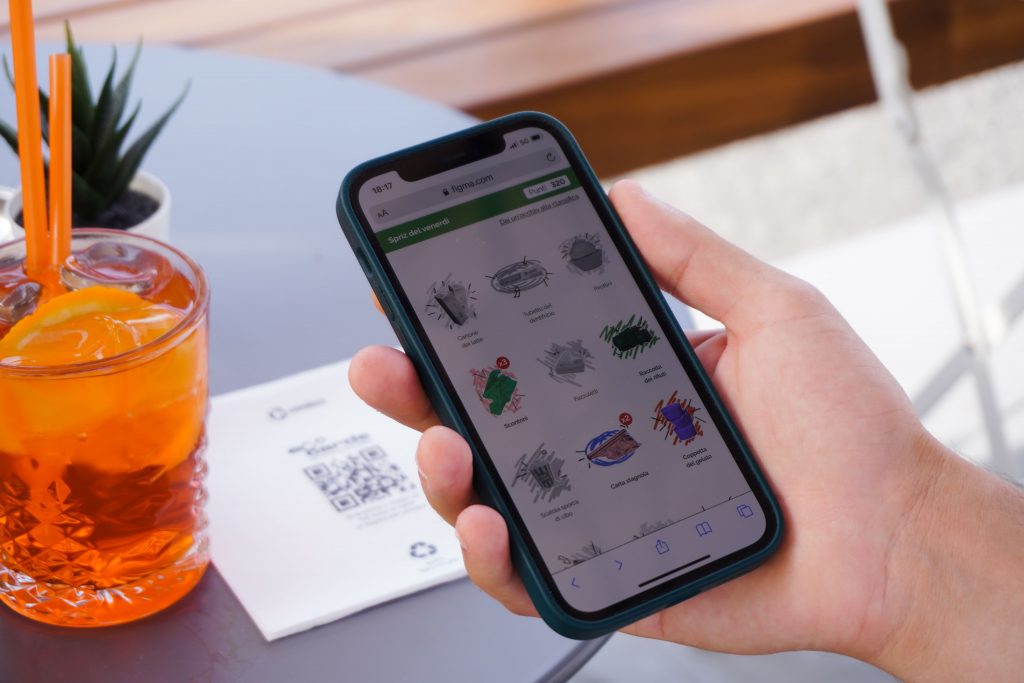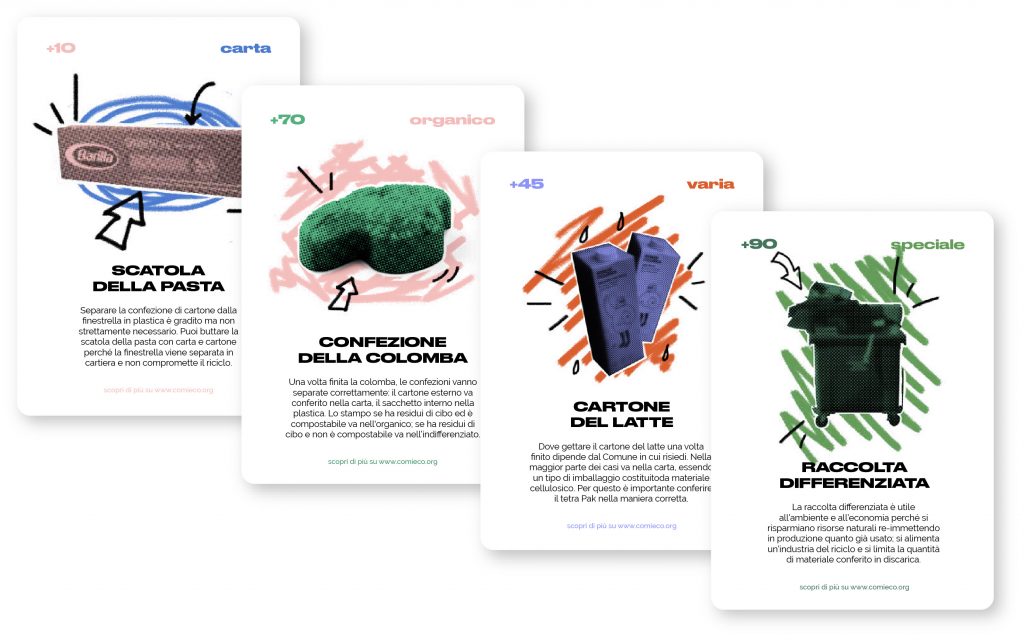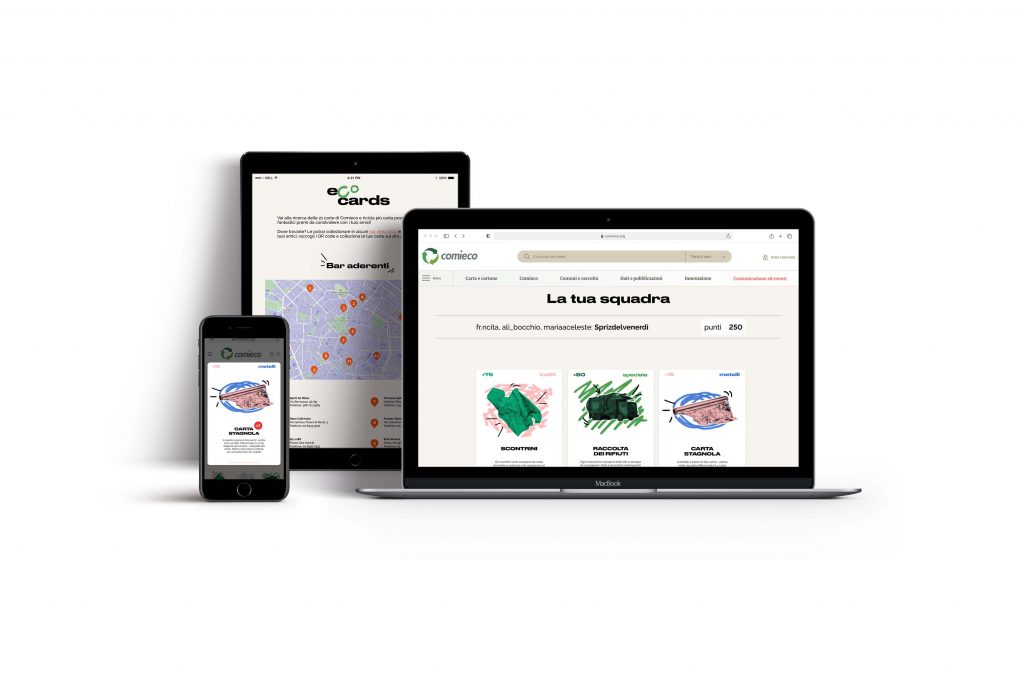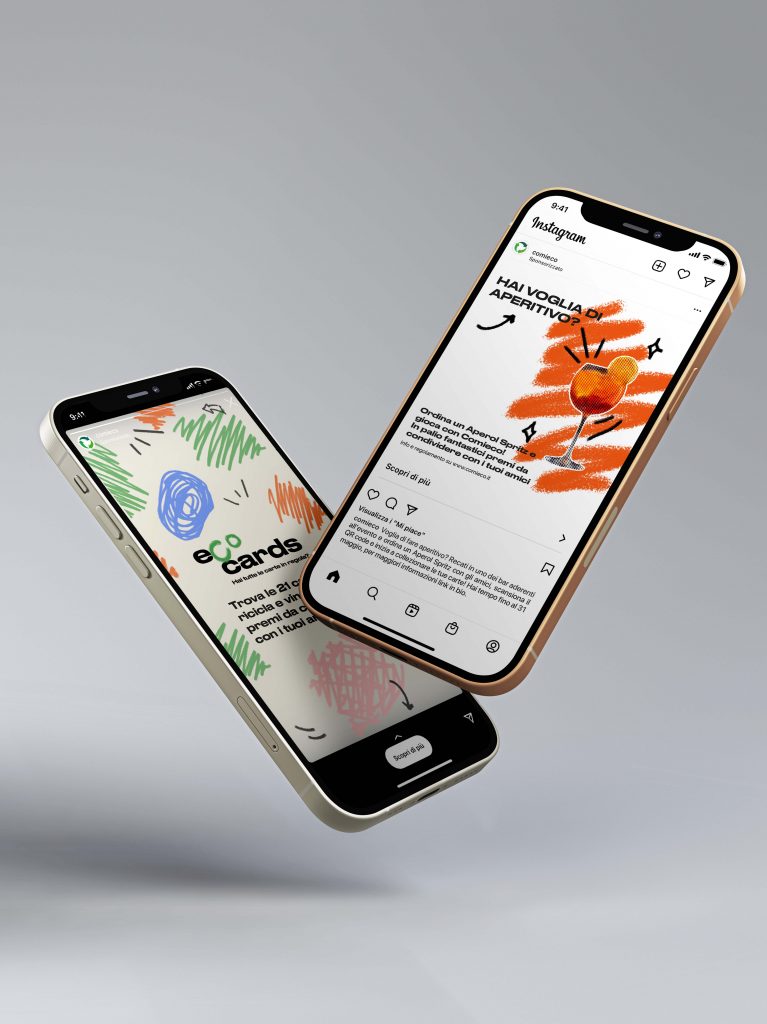 All rights reserved
© 2022 Alice Bocchio